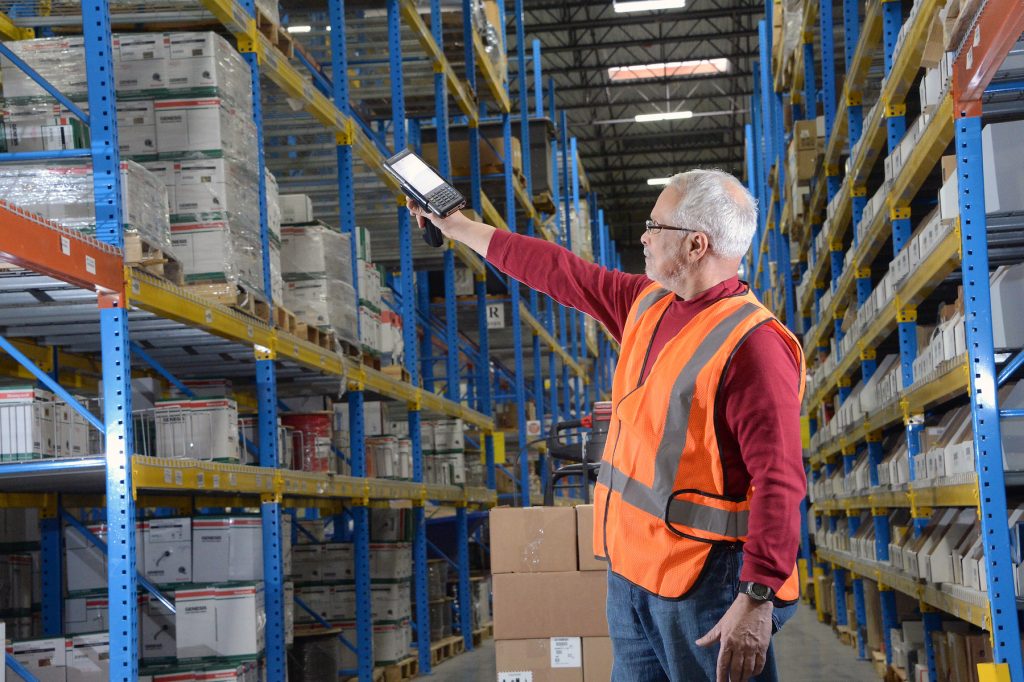 Many things happen in a warehouse. Whether it is for storage or production line, there are a lot of elements to look into when managing a warehouse including tracking stocks, managing products, receiving and delivery parcels, warehouse cycle time and customer services. We make it easy for you to gain full control of your warehouse and its development through our ManageWare solution.
ManageWare is a warehouse management system solution designed to manage every single process that takes place from the very start till the final stage of its procedures. It is a comprehensive system that streamlined the entire process from receiving to putting away, picking up to shipping off. By providing real-time accurate data and information of your warehouse including products, tools, equipments, storages and even manpower, you have better control of your warehouse. Empowered with Performance Indicator, you can now manage your warehouse efficiently without much hassle. Best of all, it allows you to go green as ManageWare is a paperless solution.
Improve operational efficiency with ManageWare and it will change the way your customers feel about your business. Smooth operations allows to serve your customers better while increasing the productivity and business performance.
WHY AUTOMATE YOUR WAREHOUSE PROCESSES?
Having full control of your warehouse with information such as productivity level, shipping accuracy, inventory accuracy, dock-to-stock time, warehouse order cycle time and storage density.
Your warehouse database is accurate and up-to-date as you receive data through the real-time application.
A plug-in application module will enable you to upgrade or add new features to your ManageWare system without disrupting on-going operations.
Reducing human errors by leveraging on barcode or RFID.
Improved Customer Service
Ability to provide better customer service through operational efficiency where you are empowered to meet their expectations
Categorisation and grouping products to different attributes, serial numbers and groups.
Have access to your warehouse database anytime and anywhere through our user-friendly web interface.
Ability to make better decision with analysis and reports generated.
Raw Material module leverages on  barcoding and mobile computers to manage and track raw material inventories and usage.  With the ability to integrate to backend ERP system, informations such as items received, stock availability can be automatically updated real-time.  This enables businesses to increase warehouse efficiency without the loss of productivity and visibility.
Finished Goods module leverages on barcoding and mobile computers to assist in warehouse operations such as quality control, batch control, large SKUs, shelve life, relabelling, kitting and splitting etc.  It allows businesses to increase warehouse efficiency and meet challenges faced by a typical warehouse in the supply chain.  Integration with backend ERP system allows information to be updated real-time back to Inventory Control.