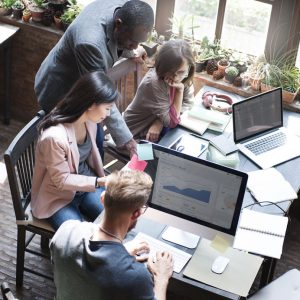 Grand-Flo Spritvest was founded in 1995, a home-grown technology company specialised in design, development and implementation of its proprietary Automatic Identification and Data Capture (AIDC) solutions. With over 20 years of industry experience, the company still strives to provide excellent solutions that allow organisations to automate their business using barcode technology.
Grand-Flo Spritvest has been establishing successful data management and collaboration solutions for corporations ranging from Fast Moving Consumer Goods businesses to the Financial Institutions, Education Organisations and even multinational establishments. We have been empowering businesses to manage and collaborate their data efficiently no matter where its origins or capacity frequencies. We stand by our value proposition to provide a collaboration of top-notch products and innovative solutions to revolutionise the way businesses manage their data today. By specialising in Automatic Identification and Data Capture (AIDC), our specialist team is able to bring together the right hardware and software to create the ideal AIDC solution for your business needs and requirements. Our success has made us the leading brand in the country where we serve 40% of the market in the industry.
Besides that, our home-grown ManageSuite solution is also an emerging product in the market. With a comprehensive range of precision tools, ManageSuite has proven to increase efficiency, harvest market intelligence and facilitate sales force mobility while minimising potential errors to almost zero. Complemented with any barcode products, ManageSuite enable users to perform asset tracking, enables sales force automation, keeping track of production floor activity and monitors warehousing activities. With ManageSuite, many businesses have experienced transformation in their operations that leads to unlocking the full potential of their business growth.
To enhance community and business with innovation, solution and technology.
To be the partner of choice and trusted adviser in Enterprise Data Collection and Collation System ["EDCCS"]. 
Team Cooperation
Customer Satisfaction
Integrity
Reliability
Commitment
Innovation
Positive attitude
Loyalty
To provide the ideal Automatic Identification and Data Capture solutions, we partner up with some of the leading brand providers in the world so that we can leverage on each other's strength to provide a powerful solution that would transform the way you run your business.
Moreover, if you are a business owner in the IT industry, we invite you to explore the possibilities to establish a business relationship with us.  By incorporating your offerings with our expertise in barcode equipment, solutions and services, we can offer more to our clientele.  To find out more about this partnership, contact us at sales@spritvest.com.