ARE THESE YOUR BUSINESS' PAIN POINTS?
Still using paper-based processes, time consuming administrative task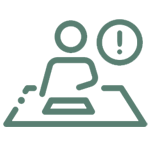 Manual processes that create room for error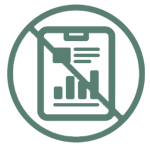 No visibility of sales movement and sales performance
Slow response time in obtaining sales information, thus takes longer time in closing sales
A collective of independent applications that is built with barcode technology on Android and Windows mobile. It enables businesses to perform more effectively and increase productivity without having to pay high prices for these applications. These applications are able to assist especially small to medium size businesses in automating and improve manual processes such as stock take, stock receiving, stock picking and stock put away.  Businesses are adopting digital transformation to optimise their operation and empower employees to make more informed decisions.
Stock Receiving
Stock PutAway
Stock Picking
Stock Take
Stock Receiving
An application designed to process goods receiving transaction, ensuring quantity of items received match the purchase order list to reduce potential financial losses.  Stock Receiving is installed on a mobile computer with in-built barcode scanner to validate the purchase order and products by scanning the barcode labelled on products during the receiving process.
Stock PutAway
Stock Picking
Stock Take