ARE THESE YOUR BUSINESS' CHALLENGES?
Still using paper-based processes, time consuming administrative task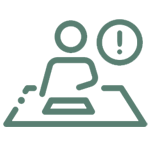 Manual processes that create room for error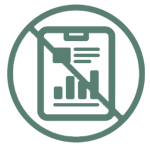 No visibility of sales movement and sales performance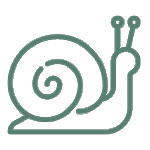 Slow response time in obtaining sales information, thus takes longer time in closing sales
Business Tools That Matters
Sales Force Automation (SFA) and Distribution Management System (DMS) are both ManageSales's solutions designed to help organisation reduce bottleneck, automate and streamline processes in sales and supply chain operation.
Sales Force Automation Module
Distribution Management System Module
Sales Force Automation Module
Empower you with a comprehensive sales activity system designed to increase sales and performance through data efficiency for both van sales and pre-sales operations. With in-depth insights, now you can make better decisions when it comes to managing your sales force and drive your business to seal more deals. Designed for ease-of-use and convenience, ManageSales's Sales Force Automation module is a system that enables you to manage the entire sales force from pre-sales to post-sales. 
Performance Efficient and Transparent Business Processes
Real-time view of databases that enables sales to analyse past sales history, customer's buying patterns, up-coming market trend and forecast pipeline opportunities.
Pre-planned route can be easily uploaded in the sales force automation system for sales to follow, thus help to reduce wastage of time and track appointment.
Reduce administrative task as transaction status such sales, collection or payment status can be update into system in real-time via mobile computer.
Cross-Selling &
Up-Selling
Real-time communication to sales team via instant notification on product updates or promotions.
BUILD YOUR BUSINESS WITH US
Distribution Management System Module
*Get started with ManageSales Cloud, contact us for more information
*Get started with ManageSales Subscription, contact us for more information